Description
[Main Specifications]
Product Name: Mitsui Warmer MI-03
Power consumption: 120V / 31W
External dimensions

Control part: width 160 × inner length 100 × height 40 (mm)
Heating part: width 70 × inner length 230 × height 30 (mm)

Weight

Control part: about 230 g
Heating part: about 160g
[How to use]
Area to be applied
Where the symptoms are
Related parts
Each point area
[Upper body]
With the heating side facing toward the body, insert the heater into the armpit. If you feel it is hot, turn the heating surface toward your arm and insert it inside out. Pull your elbow and repeat 3 times.
On the outside of the upper arm
Place your left hand under your right armpit as shown in the picture. Heat the outside of your arm, as if squeezing your armpits.
It is effective to warm the surrounding bones first before warming the chest muscles. Warm the sternum slowly, then the clavicle.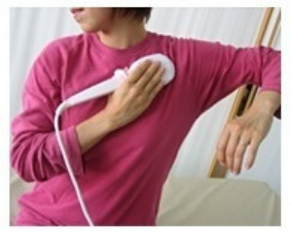 Hold the heater from the bottom by inserting it between your thumb and forefinger. Apply heat to the muscle under the clavicle and slowly pull the elbow back.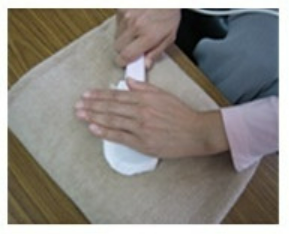 Heat on the elbow, which is the point where the shoulder hangs. Rotate your wrists slowly to warm them up. Place the heater on a towel and warm it by pressing the front of the elbow, palm, and back of the hand as if it were being pressed.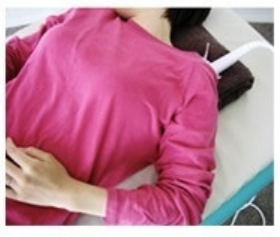 Place the heater between the body and the pillow. Place a warmer between your shoulder blades and your spine and slowly move your arms in small circles.
[Lower body]
Place a towel on the chair and sit down with a heater. Moving your feet, such as a kick, transfers heat quickly. It is important to insert the heater and move it slowly.